There are plenty of water softener brands in the market, but Culligan is the best. Here are three solid reasons why anyone can select this brand.
The first reason can be attributed to technology at work here. There is ion exchange technology at work here, and one will not come across a better way to soften water.

This brand has lasted for more than seven decades, and it is only a quality product, which can last this long.

Their product range is the most reliable in the US water softening industry.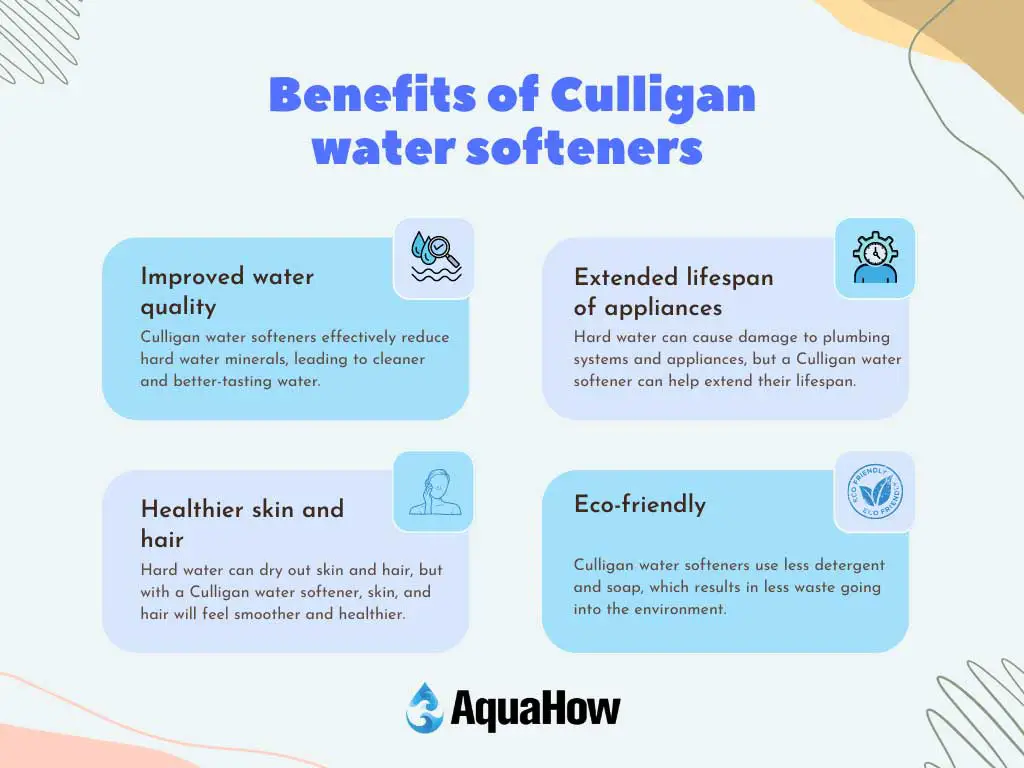 Advantages
Disadvantages
Culligan softeners measure the water usage and regenerate only when needed
Culligan softeners are very convenient, like brine tanks automatically monitor the salt level let us know
The most significant disadvantage is the Culligan softener's cost. Comparatively high purchase prices and installation costs. We've digested pricing information from the Affairs pages.
Some of Culligan softener's systems allow for proportional resin regeneration, so that has been exhausted regenerates, which further reduces salt consumption.
Culligan's pricing structure is also another disadvantage. Also, they do not sell online. If you want to have a Culligan water softener, you have to get a proposal from the provider.
Culligan's most advanced softener series
Culligan has poor customer service.
New-release Culligan softeners will also filter your water in case you want to drink it.
Hard to repair water softener minor errors because the Culligan system is too complicated.
All Culligan softeners are tested and certified by WQA against NSF Standards 44 + 372, CSA Standard B483.1, barium, radium 226/228, and more.
Culligan softeners are not DIY-friendly.
Culligan softener also includes hooking up the system, initial programming, maintenance, and potential repairs. Some systems will send automatic service notifications to your Culligan expert.
Culligan has so many different payment plans like rent, purchase, finance
They also give a 30-day money-back guarantee for your satisfaction
All Culligan softeners are Warranty covered
Culligan softener's advantages and disadvantages
About Culligan Brand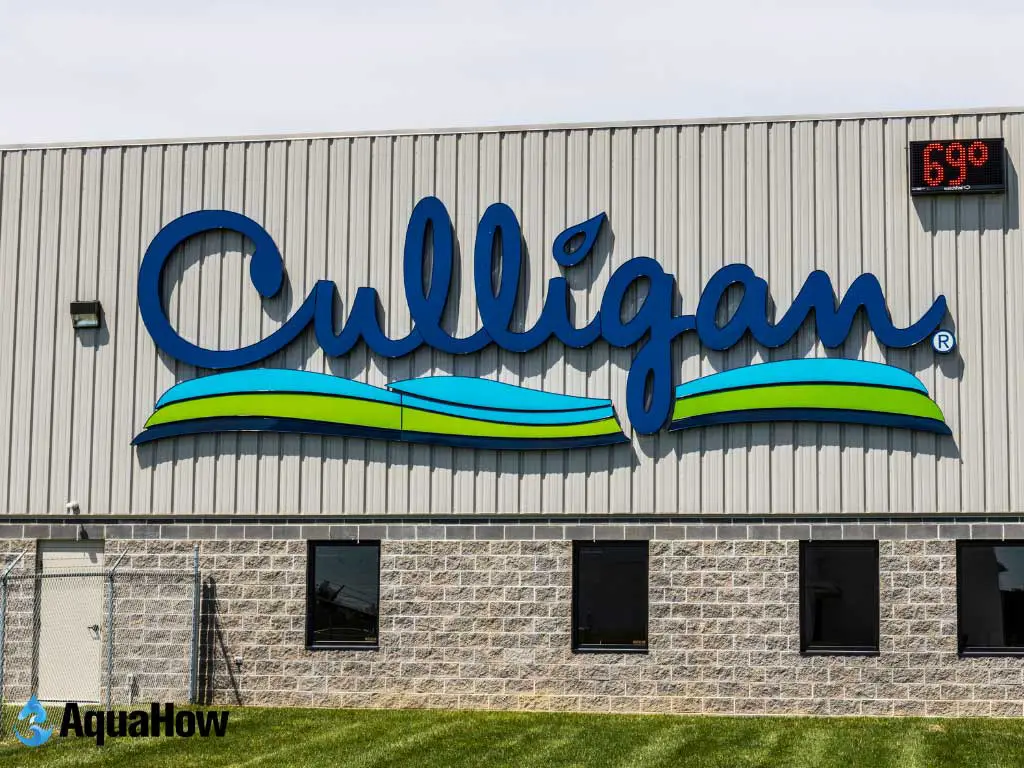 The Culligan brand is a renowned name in the water softening industry, and it has been in existence since 1936. Emmett Culligan founded it with assistance from his two brothers.
In the 1940s, they ventured into water softening and met with tremendous success. Their water softening section is still recording increased sales growth year after year after seven decades of operations.
How did it all start?
The story of how it started is unique, and one can say that it is primarily due to Emmett's innovative attitude. He had punctured holes into a coffee can and then filled it up with greensand. It transformed into a manual filtering device.
This creation struck an instant chord with the customers, which was the start of his water-softening section. Such was the popularity of this creation that he was able to open two franchisee stores.
The first one was in Wheaton, Illinois, and the next was in the Maryland region. The precise location of his second store was in the Hagerstown area.
The transformation of the company into a major corporation
The first noticeable change to the company management came in 1945 when the three siblings ended the partnership, and Emmett was solely in charge.
Over the years, there have been plenty of takeovers, and this company has seen frequent changes in ownership. The last one was in 2012, and Centerbridge Partners brought this company from the previous owners.
Some unique advertisement campaigns have made it famous.
The Culligan water softeners were always popular, and some unique but special advertisement strategies have helped.
Old-timers will recollect the classic "Hey Culligan Man!" slogan, which aired on television, and radio. Very few sayings can boast of lasting a lifespan of three decades.
A word of caution
The Culligan water softeners are a great product to use, but it is the best left to the company service department if there are maintenance issues. The product range is not for people who are the do-it-your type.
Instead, the guys who are eager to lay their hands off and approach professionals have benefited from this water softener brand's longevity.
An insight into the working process
It is not your lookout, but interested people may be eager to know the details, and it is a simple formula at work here.
There are dissolved minerals in the water, which is why the hard water concept is in place. The tank includes sodium-charged resin, and the dissolved minerals are attached to it. The minerals are now trapped and attached to the wax. The water turns soft and can do away with the problematic elements.
Which model to buy?
As you search for a Culligan water softener, there should be plenty of models on the radar. The total number of water softener models at present is 8. Here are some of the best models, which you can select for personal use.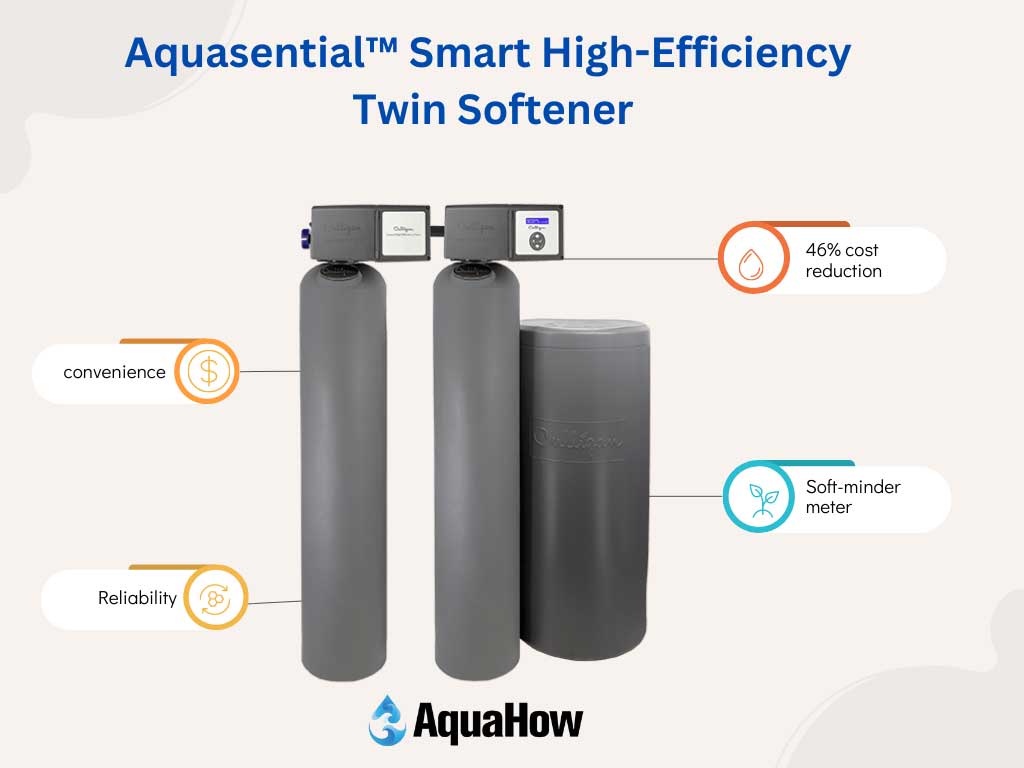 The Culligan High:
The efficiency Water Softener System is the first model you can look at. It uses a unique patented smart technology, and this model offers plenty of benefits. It indeed softens your water and also helps to get rid of salt elements in the water.
This model also helps to save on water and electricity. A comparison with other models in the same brand will show that this is 46% more efficient. This model also indicates how long the water will remain soft and salt-free.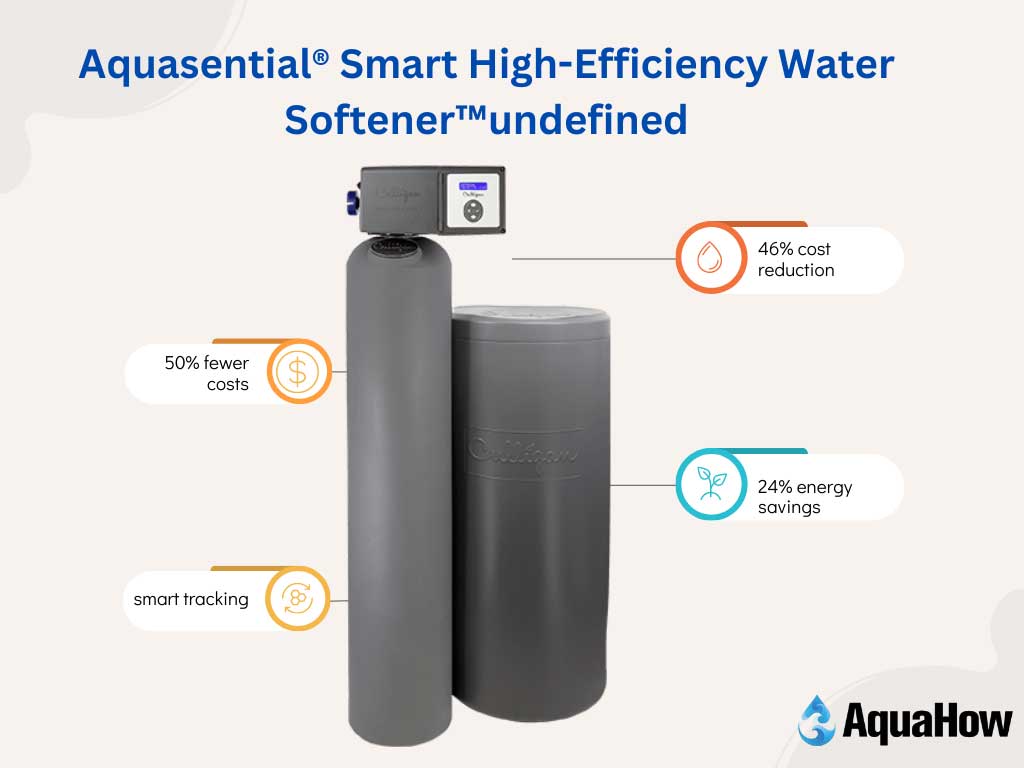 The Culligan High:
An efficiency Twin Tank And High-Efficiency Progressive Flow Water Conditioner is another model you can rely upon. The term twin tank says it all, and it means that it has a higher capacity. Are there plenty of members in the household?
Then it would help if you opted for only this model. An essential feature of this model is the presence of a smart sensor. This can auto-adjust as the quality of soft water changes. The twin-tank technology allows each tank to alternate.
This makes sure that there is no downtime. One has complete control over the water, and there is extensive insight into how long the soft salt will last.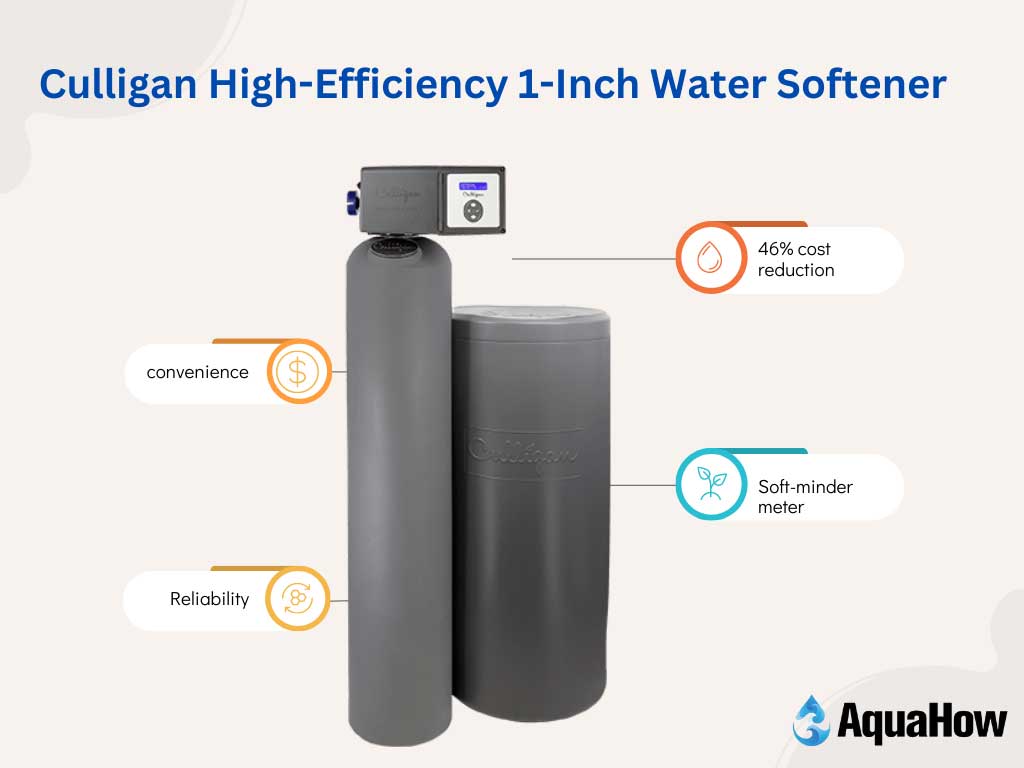 What are the things you need to know before buying?
The Culligan Gold Series Water Softener is the third model, which one can take a look at. This one is the basic model and despite having the name gold. Every time you need soft water, this is the model to trust upon. It boasts a considerable capacity, and one can use soft water for showers and even the laundry.
It boasts an advanced control valve, which should help regulate the water pressure at your home. It has also got a smart sensor, which allows the monitoring of system performance. It will enable you to minimize energy and water costs.
Hence, one can see that these are some of the best water softener models of the Culligan brand. They are five more models, but if you are eager to derive the model's best efficiency, it is best to select from these three.
Now, coming back to the central question of whether the Culligan brand of water softeners is good or bad.
The answer is right simply because a wrong product will not sustain itself in the market for more than seven decades.
It is a quality brand, which is why it has lasted this long and is still going strong.
How Long Do Culligan Water Softeners Last?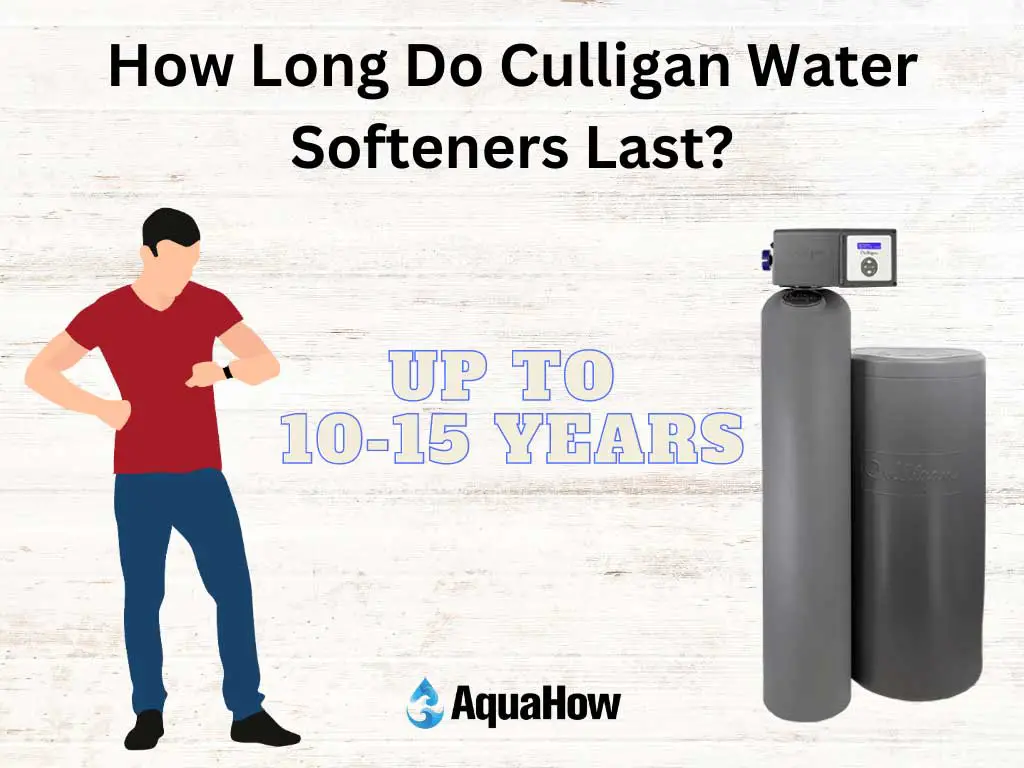 I'm sure you've been asking yourself, "how long do Culligan water softeners last?" To answer this question, it's important to understand the type of maintenance and care required for a Culligan system.
Culligan systems are designed to provide many years of service with proper care. It can last up to 10-15 years before needing replacement parts or servicing.
With regular filter changes every six months or so, and by regularly checking your home's plumbing for signs of wear and tear, your system should remain in good condition for years to come.
In addition, having an authorized Culligan technician inspect your system annually will ensure that any potential issues are caught early on.
Your Culligan water softener is an investment that can help keep your family healthy and safe from contaminants in hard water while saving money in the long run. With routine maintenance and inspections, you can get the most out of your system and enjoy its benefits for many years to come!
Continue Reading….